Business Intelligence, Power BI
Episode 171: Synapse & Purview announcements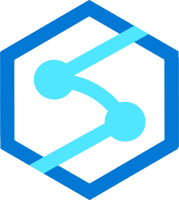 This is episode 171 recorded on December 4th, 2020 where John & Jason talk about Azure Synapse Analytics reaching general availability and the announcement of Azure Purview in Public Preview.
Show Notes
Use Power BI with Azure Purview to achieve better data governance and discovery
Building systems of insights at enterprise scale with Power BI and Azure
Ideas Picks
Live Connect without download of .pbix
Currently, the live connection to a dataset is coupled with the tenant setting of Export data. If you want to stop a user from downloading a .pbix dataset, you must disable export. Doing so disables the functionality to connect live to the dataset and create a report from Power BI Desktop.
The idea is to have a permission set that allows for connecting live to a dataset without being able to download a .pbix. This would allow you to protect your .pbix from being downloaded but allow users create reports from it. The goal is to protect the "source code"/intellectual property built into a dataset.
---